Mustjala wedding customs
NB! Audio may not be available throughout video.
The movie presents some wedding customs of Mustjala parish, which were still observed in the early 20th century. Only some customs of the first day of the three-day wedding ceremony are demonstrated: the bride and her family show their skills and imitate habitual life in the bride's home yard on the Anni farm of Rahtla village before the groom's party (relatives of the groom) arrive; we can also see genuine singing competition between the parties of the bride and groom; a special ceremonial dance; Mustjala wedding procession, which passed through every place in the wedding house yard; the adorning of a fake bride; gathering of the money for the young couple, at which the parties try to beat each other; and also wedding jokes and games.
There are two episodes with two circle games: a game with insert dance songs "At home like a flower", and a theatrical game "Pretty rose garden of Riga". The performance of competition songs of the groom's party is led by a well-known wedding singer Mare Pook, the fake bride is adorned by Juuli Erlach. At the very end, we can see everybody, who participated in the filming and members of the filming crew (see photo below).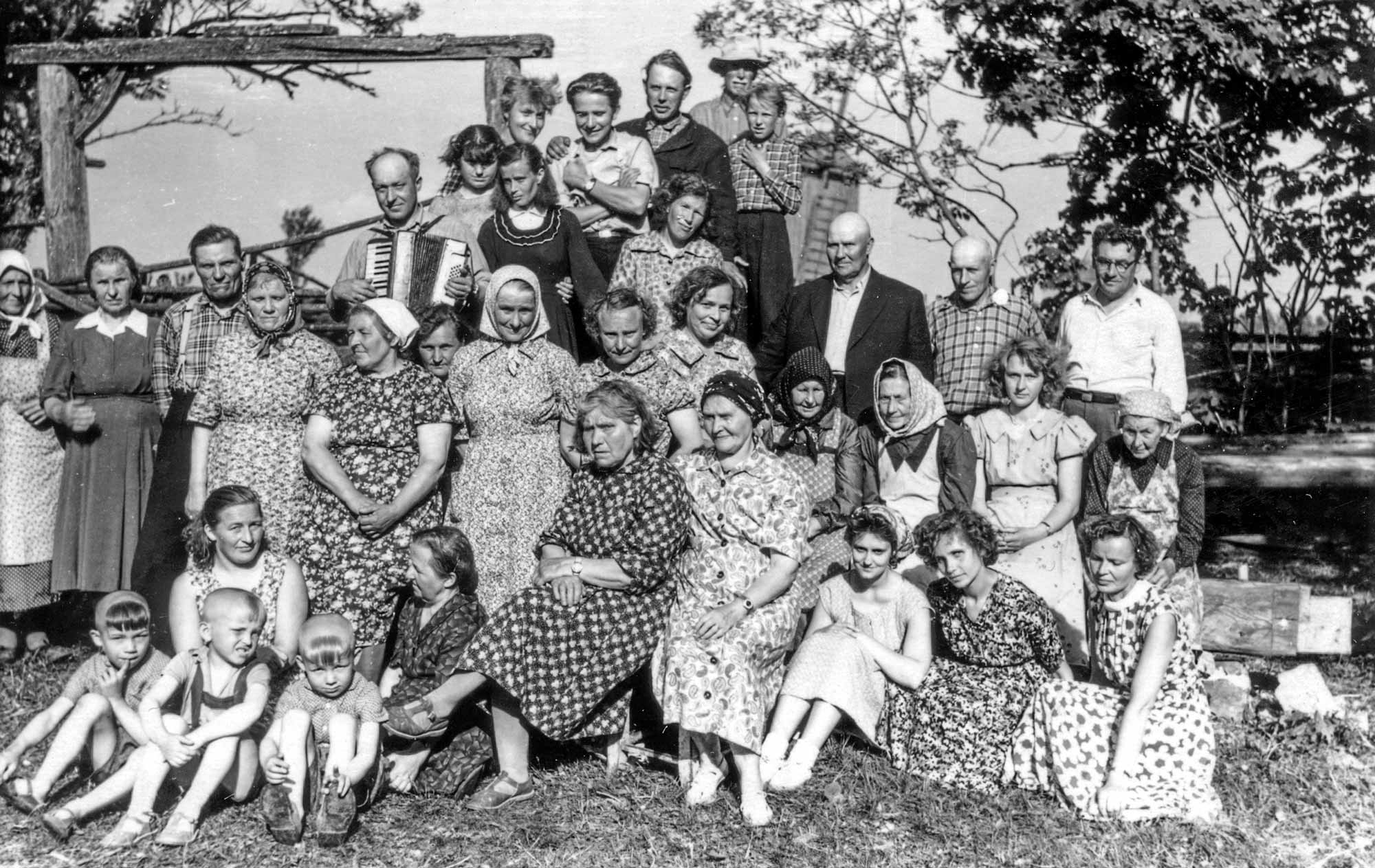 The participants of Mustjala wedding movie from Rahtla village and the members of the filming crew: standing from the right: Herbert Tampere; sitting in front from the right: Lilia Briedis, Ottilie Kõiva and Ingrid Rüütel. Photo: R. Hansen 1961. ERA, Foto 5830.
Despite poor technical quality, the video recordings that were made more than 50 years ago provide viable information and give better sense of the people and events of the time than audio tapes and photographs.
Video ERA, DV 111, 114. Audio RKM, Mgn II 1718 a, 484 a, b.