Tiina Rand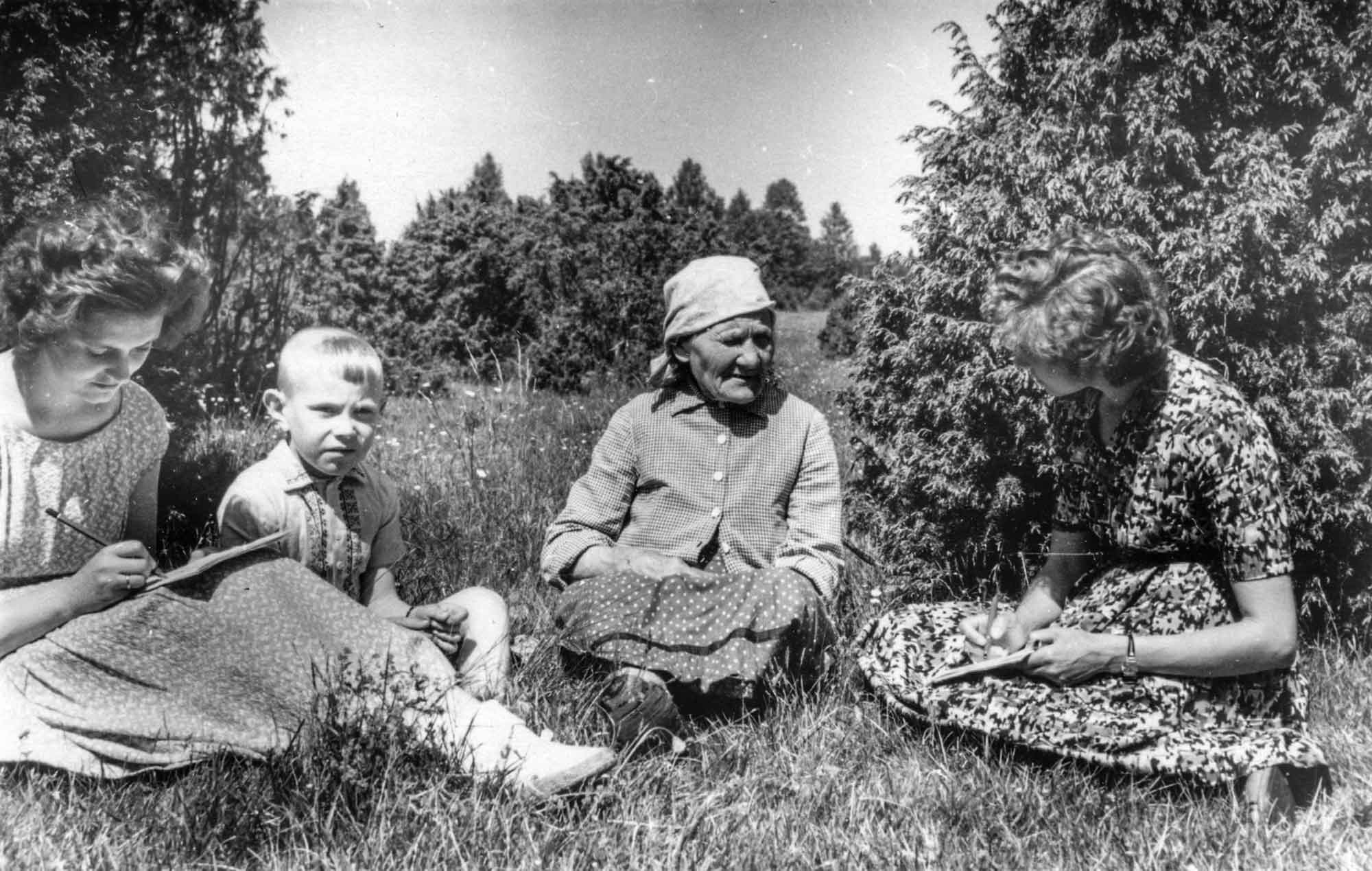 Ingrid Rüütel and Ottilie Kõiva write down children's songs from Tiina Rand. Photo: R. Hansen 1961. ERA, Foto 5547.
Tiina Rand from Pihtla municipality of the former Püha parish was singing old children's songs. (From the description of the video "Songmakers, singers and instrumentalists; Rüütel 2014: 28)
We recorded a number of wedding songs from 90-year-old Liisu Lõhmus and 81-year-old Tiina Rand in Püha parish. Their songs reflect, possibly, the tradition of the last decades of the 19th and the beginning of the 20th century. In the neighbourhood of Püha, the tradition of singing during the weddings endured longer than in Pöide. (From the chapter "Alliterative songs"; Rüütel 2015: 27)
Before noon we recorded in Püha. We visited Tiina Rand, whom we visited previously in 1959. We met her outside her farmhouse in a magnificent juniper grove. The old woman kindly agreed to sing. Unfortunately, her memory had dimmed with age. The tunes often sounded vague, sang one way, then the other and out of tune. Sometimes, however, she managed to regain the right sequence and stayed in a definite tone, especially when she remembered the song better. The uncertainty of the memory was conducive to the loss of tone. But we were still able to record her songs and film her. (From the field work diary of I. Rüütel, June 5, 1961; Rüütel 2015: 173–174)
Videos:
Tiina Rand, aged 81, Loona village [Püha parish]. Filmed by R. Hansen in 1961.