Maidu Vallik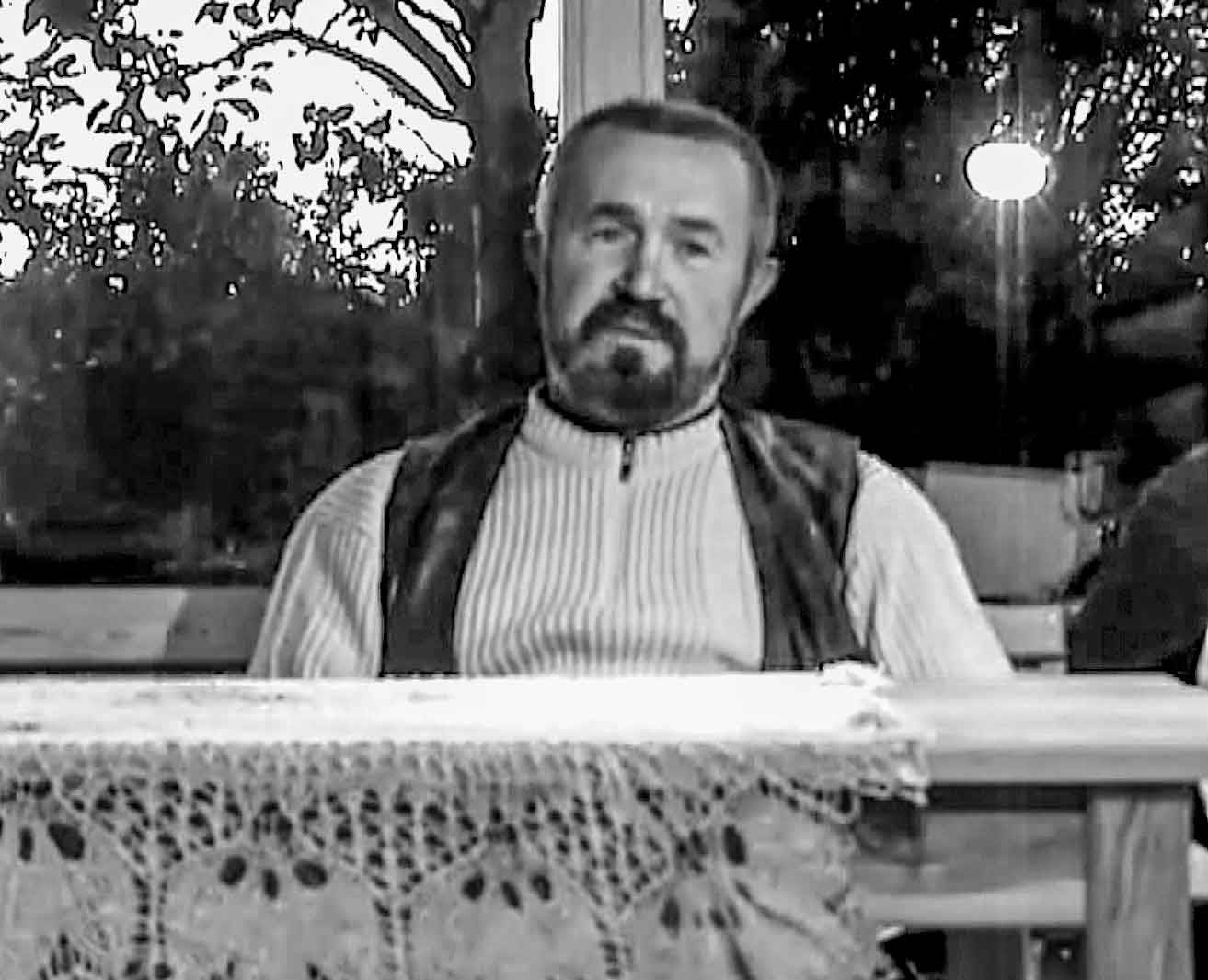 Maidu Vallik. Photo: Jaan Kolberg 2012.
Maidu Vallik was born in Kungla village of Valjala municipality, but he moved to Turja village of the same municipality, when he was four years old. He came to work in Laimjala in 1977. After a couple of months, he was conscripted. He served in Lithuania Šiauliais aviation corps, where he was a photography laboratory worker. He came back in 1978. First, he lived in an apartment house in Laimjala and since 1992, he lives on the Alangu farm in Asva. He runs the farm and grows beef cattle. (Rüütel 2015: 371)
I filmed Maidu Vallik, a songmaker, who live in Asva village of Laimjala municipality, singing at my summer home in 2012, after hearing him sing at a birthday party. /---/ Maidu Vallik's songs are from the end of the 20th century, but they continue the tradition of village songs of the beginning of the century. (From the chapter "Foreword"; Rüütel 2014: 7)
The songs of Laimjala farmer Maidu Vallik /---/ continue the tradition of village songs. The first one tells jokingly about an event that caused a big commotion, when a farmer took his cow to Kuressaare meat factory on foot. "Collective farm song" mocks the disorganization of collective farms of that time. "Wolf hunt song" tells in a humorous way about three wolf hunts, in which local farmers took part with the mayor participating in one of them. "Baltica song" conveys the impressions of the participation of a local folk group in the international folklore festival "Baltica" in Tallinn and the riotous party, which they joined on their way home. Then the songmaker sings a song that was performed at the festival. This is an older song about local events, where parts of three different songs are combined. Maidu Vallik's last song tells of the problems, with which the country folk had to deal with after the restoration of independence of Estonia. /---/ (From the description of the video "The songs of Maidu Vallik"; Rüütel 2014: 30)
See also the chapter "Maidu Vallik and his songs" (Rüütel 2015: 71–72).
Videos:
Maidu Vallik, born 1954, Asva village, Alangu farm [Pöide parish], comes from Kungla village [Valjala parish], has lived in Turja village [Valjala parish]. Filmed by I. Rüütel in 2012.