Helmi Peegel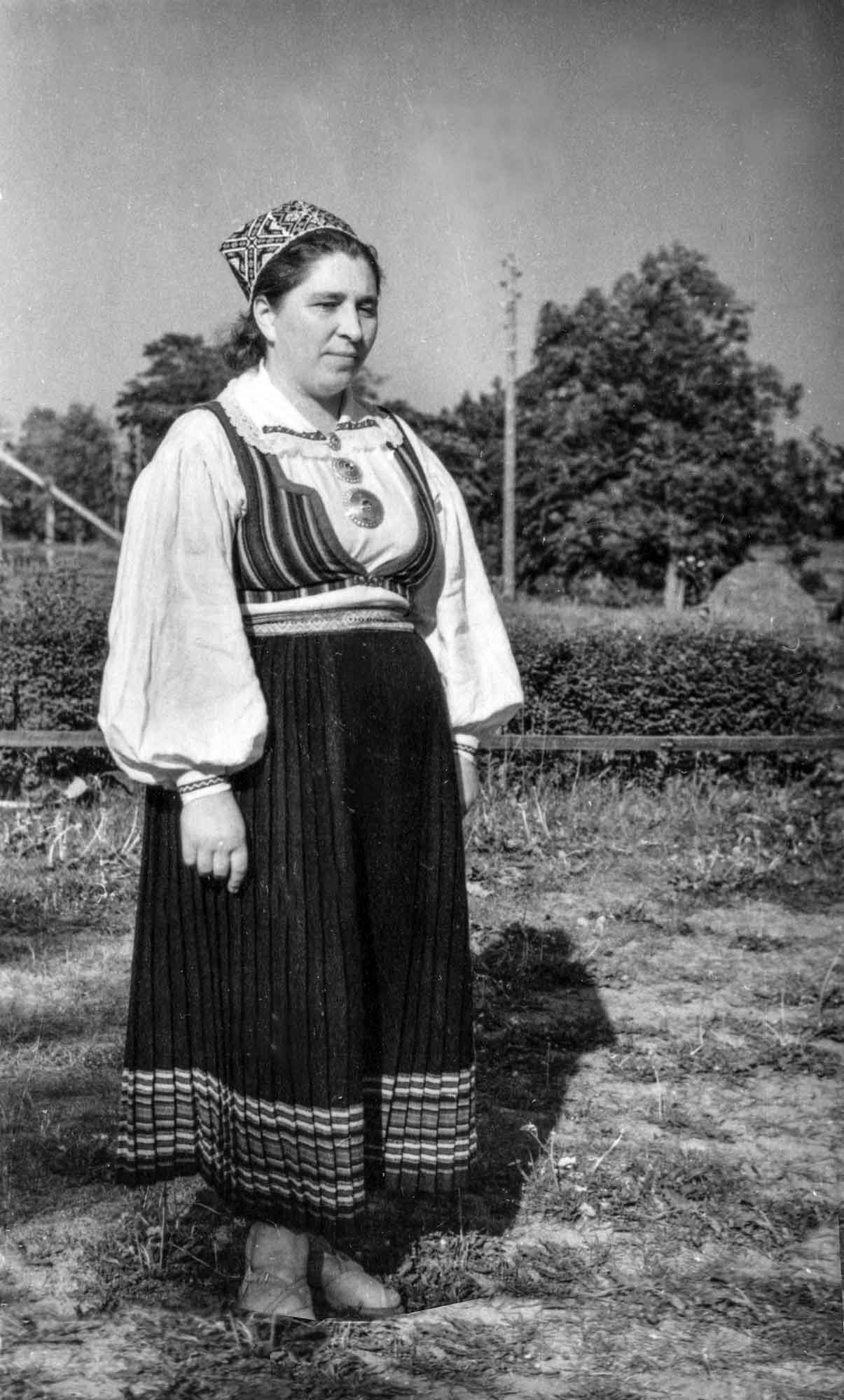 Helmi Peegel (Valjala Viiu). Photo: R. Hansen 1961. ERA, Foto 5556.
We continued our trip to Valjala. There we visited Helmi Peegel – /---/ a good singer and an outstanding person. From her we recorded several songs. (From the field work diary of I. Rüütel, June 9, 1961; Rüütel 2015: 177)
Helmi Peegel of Valjala municipality is a well-known story-teller of the neighbourhood, who had performed under the name of Valjala Viiu accounts from real life, she was also a dancer in a local folk dance group. (From the description of the video "Songmakers, singers and instrumentalists"; Rüütel 2014: 28)
The most active and talented singer, dancer and story-teller was Helmi Peegel. She was locally known as Valjala Viiu. /---/ Helmi Peegel composed stories – in the form of a tale or a song – based on the critique stories she obtained from the collective farm workers and general folk and performed them for the public. Many things that others didn't dare to say out loud, would reach those concerned, accompanied by the laughter of the people. (From the field work diary of O. Kõiva, June 6, 1961; Rüütel 2015: 175)
Songs:
Videos:
Helmi Peegel, aged 41, Kiriku village [Valjala parish]. Recorded and filmed by O. Kõiva, I. Rüütel, R. Hansen in 1961.