Aleksander Nõgu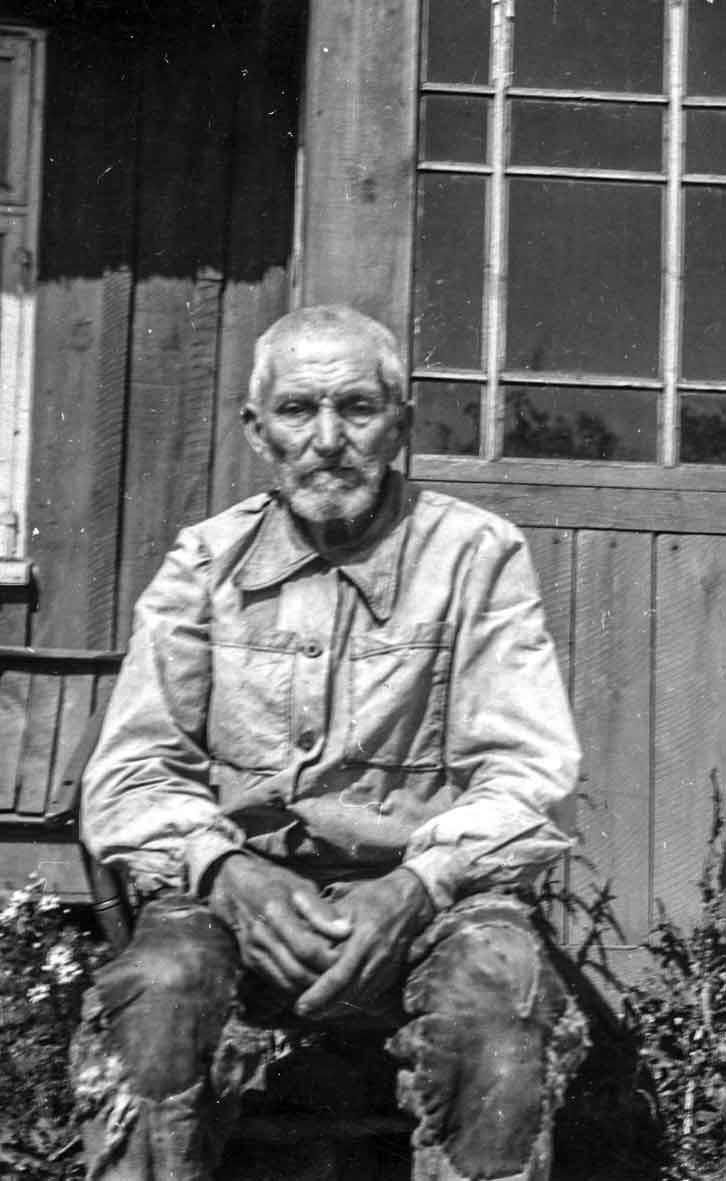 The songmaker Aleksander Nõgu. Photo: H. Tampere 1956. ERA, Foto 2634.
We concentrated mainly on the local village songmakers and their oeuvre, that's why our informants were mostly men. A couple of songmakers (Konstantin Tuttav and Aleksander Nõgu) had already been visited some years ago, therefore, we asked for additional data, recorded with better equipment and also filmed. Unfortunately, the men themselves had grown older, Tuttav was no longer able to sing, Nõgu did it with a great effort and his voice did not allow us to recreate the style of his performance in his younger years. (From the chapter "The situations and purposes of collection"; Rüütel 2015: 20)
Aleksander Nõgu was already 87 years old, but his memory is still good. He knows by heart his own songs, but songs learned from published sources have been mostly forgotten. We wrote down a couple of songs, which had not been written down so far. We recorded as much as our tape supply allowed. The quality of the recordings is not very good, for he sang very unevenly - at times very loudly, and then softly. We had to constantly tune our magnetic tape recorder. We agreed that we would come back on Sunday to film and continue to recording. (From the field work diary of O. Kõiva, June 8, 1961; Rüütel 2015: 177)
The songs of the farm owner Aleksander Nõgu of Laimjala municipality of Pöide parish were created between the years 1920–1930 and they reflect in a humorous manner the village life of that time. (From the description of the video "Songmakers, singers and instrumentalists"; Rüütel 2014: 28)
Unlike K. Tuttav, A. Nõgu has been an outstanding singer and also an instrumentalist. He was often asked to perform his songs at family events, communal work efforts and other gatherings, where he was especially invited to perform. A. Nõgu's songs were formerly popular mostly in his own performance, yet others in the near neighbourhood also sung them and they are remembered to this day. (From the chapter "The verse-smith of Audla village Aleksander Nõgu"; Rüütel 2015: 68)
See also the chapter "The verse-smith of Audla village Aleksander Nõgu (Peerna Sass)" (Rüütel 2015: 65–69).
Videos:
Aleksander Nõgu, 1874–1966, Audla village [Pöide parish]. Filmed by R. Hansen in 1961.