Juhan Lätt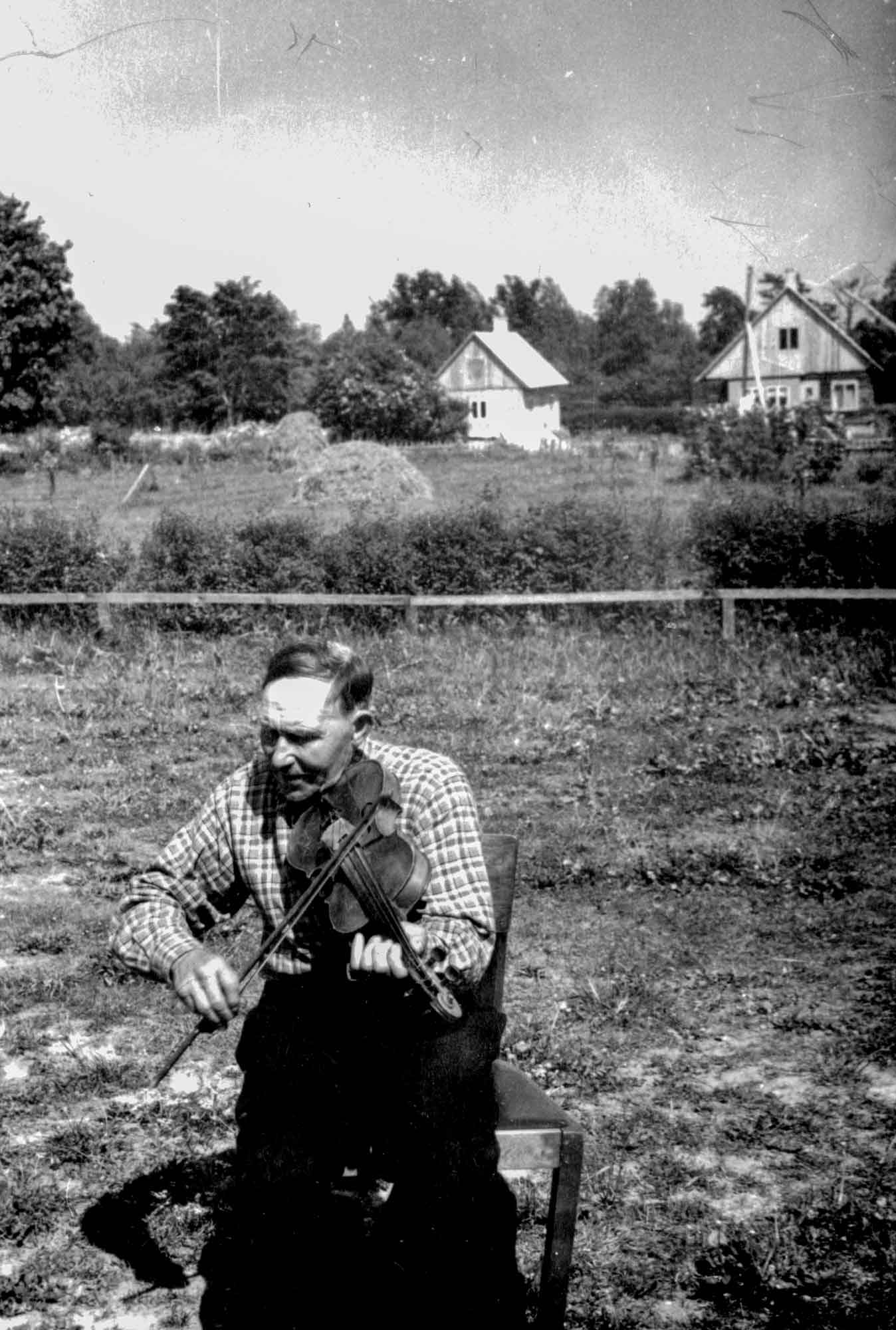 Juhan Lätt. Photo: R. Hansen 1961. ERA, Foto 5408.
We drove on to Haeska village where lived fiddler Juhan Lätt. The recordings of Lätt, as well as [Alexander] Rüütel, were made in 1959, but they were not of the best quality. We should try again. Juhan Lätt, too was ready to play for us without any need for a longer explanation. We agreed that we would pick him up in our bus and take him to Valjala. He did not want to play at home, because the sound was better in the community centre of Valjala. (From the field work diary of O. Kõiva, May 31, 1961; Rüütel 2015: 167)
At the time of the recording of Rüütel's the instrumental pieces, we brought there the fiddler Juhan Lätt from Haeska village. He brought along a manuscript and one printed songbook. Most of all, he wanted to sing the tender-hearted songs about unhappy love, the nightingale and the moon. He had learned the lyrics from the printed songbook, the tunes - from around the village. He did not wish to sing much of the songs known in the village, saying he had forgotten them. We recorded some instrumental pieces and songs from Lätt. Considering his age, he has a very clear and ringing voice. On our way back, he also sang a wedding song limbilaul, which according to him was sung to a general village song tune. (From the field work diary of O. Kõiva, June 6, 1961; Rüütel 2015: 175)
Videos:
Juhan Lätt, born 1886, Haeska village [Valjala parish]. Filmed by R. Hansen in 1961.