Associate professor Ekaterina Anastasova, PhD, Institute of Ethnology and Folklore Studies with Ethnographic Museum, Bulgarian Academy of Sciences, Bulgaria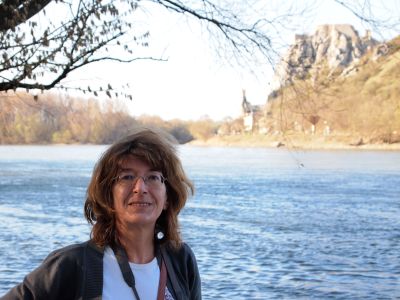 Ekaterina Anastasova, PhD is an Associate Professor at the Institute of Ethnology and folklore Studies with Ethnographic Museum at the Bulgarian Academy of Sciences, Sofia. She was the Chief Academic Officer of IEFSEM – BAS (2010 – 2012) and Head of Balkan Ethnology Department (2013 – 2018). Currently she is at the Department of Comparative Folklore Studies of IEFSEM and invited professor at the Sofia University. She's the President of the International Society of Balkan and Baltic Studies and coordinator of international academic projects.
She works in the field of social and cultural development of the contemporary society. Her research explores the problems of ethnicity, religiosity and nationalism in the post-socialist space (especially Balkan and Baltic states and Ukraine).
She is the author of 'The Russian Old Believers in Bulgaria - Myth, History, Identity' (BAS, 1996) and 'Ethnicity, Tradition and Power – Essays on Transition' (BAS, 2006), both in Bulgarian, and author, editor and co-editor of numerous other academic issues.
Read more: http://iefem.bas.bg/wpcontent/uploads/2015/04/EkaterinaAnastasovaENG.pdf,
https://baos.academia.edu/EkaterinaAnastasova/CurriculumVitae