Professor Ermis Lafazanovski, PhD, Institute of folklore, University 'St Cyril and Methodius, Skopje, North Macedonia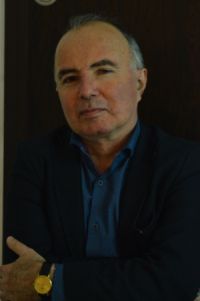 Professor Ermis Lafazanovski, PhD, Director of the Institute of Folklore "Marko Cepenkov" in Skopje, and professor of Oral Narratives at the Department of Folk Literature at the Institute. He is a Visiting Professor at the American College in Skopje. He's the Head of Postgraduate study of folkloristics at the Institute of Folklore, and Head of several national and international projects.
His main area of research interest is: folk narratives, oral history, urban folklore, ethnography of literature, visual rhetoric. He was President of Macedonian PEN (2015 - 2017) and a member of Macedonian Writers Association.
He's the author of 'Tradition, narration, literature (1996), Text and Mentality (2003), The Echo of the Nation (2009), all in Macedonian and many other books and articles.
Read more: http://ifmc.ukim.mk/images/PDF/Ermis-Lafazanovski.pdf