Traditional and Non-Traditional Values in Russia, Bulgaria and Slovakia: Ethnolinguistic, Comparative and Historical Dimensions
Irina Sedakova

Institute of Slavic studies, Russian Academy of Sciences

Marija Kitanova

Institute for Bulgarian Language "Professor Liubomir Andreichin", Bulgarian Academy of Sciences

Peter Žeňuch

Jan Stanislav Institute of Slavistics of the Slovak Academy of Sciences, Bratislava

Nikita Gusev

Institute of Slavic Studies, Russian Academy of Sciences
Keywords:
axiology, dynamics of the values, ethnolinguistics, folklore, paraliturgical texts, Balkan region, Bulgarian, Russian, Slovak
Abstract
The article embodies some results of a joint international research project on linguistic and ethnocultural dynamics of traditional and nontraditional values in the three countries of the Slavic world. First, the terminology in Russian, Bulgarian and Slovakian languages is analyzed, with the outcome that the term 'value(s)' as denoting an abstract notion is a recent development in Slavic languages. Second, the notions of the traditional and non-traditional values are characterized in a comparative way and the possible border (lexical, pragmatical, etc.) between them is marked. Thirdly, the dynamics of changes in the axiological hierarchy is investigated and the reasons for the changes of evaluation are defined with the examples by the development of several values ('old age', 'friend', etc.). Finally, axiological historical methodology is illustrated by the review of Russian-Bulgarian sources that give an opportunity to reflect on values. The study demonstrates its actuality as COVID-19 has spread all over the world, drastically changing the routines and preferences of people, correspondingly the hierarchy of values and its vocabulary. Language is at the center of this axiological study, being the main source of and engine for evaluation.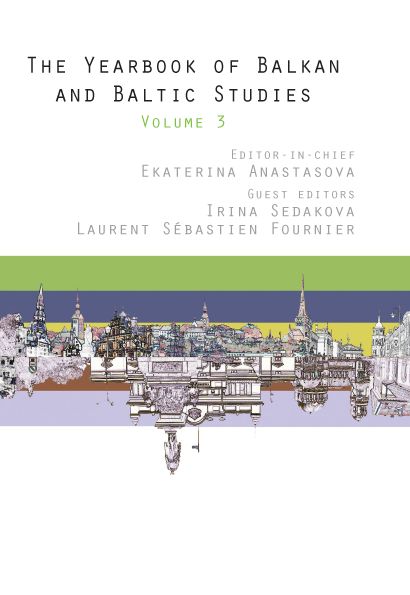 Copyright (c) 2020 Irina Sedakova, Marija Kitanova, Peter Žeňuch, Nikita Gusev
This work is licensed under a Creative Commons Attribution-NonCommercial-NoDerivatives 4.0 International License.